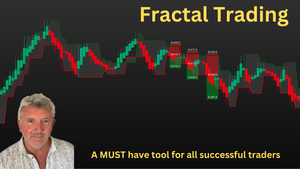 Works on Version 10 and 11 on ProRealTime
Absolute game changer!
I spotted this indicator on a YouTube video and it immediately piqued my interest. Having tried numerous products in the past that fell short of their promises, I approached this purchase with a hint of skepticism. However, let me tell you, this product is an absolute game changer!
From the moment I implemented it, the results were nothing short of astounding. The impact on my trading was unlike anything I've experienced before. It's as if this indicator holds the key to success that was previously locked to me.
The guy that thought of this is the REAL DEAL
I've seen so many wins since incorporating this into my routine that I can hardly believe it myself. It's like having a secret weapon in my arsenal that consistently propels the pips!. This isn't just another run-of-the-mill product; this is the REAL DEAL.
Wow - Simba tre bon!
I spotted this on a YouTube video and it seemed too good to be true. But wow, its changed my trading for the better, much better.
Thank you.
Key tool - thanks.
I never knew such a tool existed. Thank you soon much; this has real helped me understand breakout entries no end. As you say, this really is an essential tool.